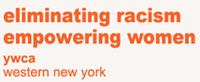 If you are in danger please call 911.
Family Justice Center of Erie County:
(716) 558 -SAFE
Child and Family Services Haven House:
(716) 884-6000
Crisis Services
(716) 834-3131
NYS Domestic Violence Hotlines:
English (800) 942-6906
English TTY (800) 818-0656
Espanol (800) 942-6908
Espanol TTY (800) 980-7660
Links
Transitional Housing for Women
The YWCA of WNY offers transitional housing to homeless women and their children. The YWCA of WNY has apartments located in Amherst and in Buffalo, including apartments reserved for women who are victims of domestic violence.
The program provides women with opportunities to build healthy support systems, enjoy safe, affordable housing, and work toward economic self-sufficiency.
Our program offers one-on-one case management as well as workshops to assist all clients in achieving their goals. In addition to the workshops, residents meet regularly at tenant meetings to make suggestions.  Group discussions are also held on a monthly basis with topics ranging from parenting to jewelry making.
Women may stay in the program anywhere from 6 to 24 months. All apartments come with appliances, some with washers and dryers, and all utilities are included in the rent.
Eligibility
The criteria for participation in the Transitional Housing Program is 1) female head of household, 18 years of age or older; 2) guardian of minor-aged child(ren) or pregnant (at least second trimester) or working with courts to regain custody of child(ren); and 3) homeless according to the definition established by HUD.
How to Apply
Contact

(716) 852-6120 x.106

.
If an apartment is available, we can often accommodate families within a week or two.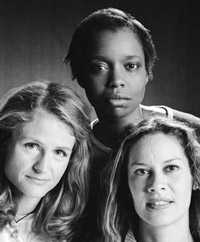 YWCA of WNY
1005 Grant Street
Buffalo, NY 14207
(716) 852-6120 x121