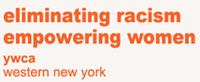 Early Childhood Center
---
Buffalo Public Schools Project A.C.T.
Erie County Department of Social Services
---
Contact:
Carly Bruce
Director of Children & Youth Services
716-447-1494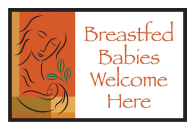 The YWCA of WNY Early Childhood Center
The YWCA of WNY Early Childhood Center is designed to encourage each child's emotional, social, intellectual, creative, cultural and physical development in a safe, nurturing, anti-bias environment. We believe that children learn best by being active participants in hands-on, explorative active activities. The center is licensed though the NYS Department of Social Services and serve children 6 weeks to 12 years.

Fees and Payment
The YWCA maintains a contract with the Erie County Department of Social Services to enable families receiving childcare subsidies to access the center. We have a scholarship fund for families who are on the waiting list to receive social services assistance, do not meet income eligibility guidelines, or have other factors that make full payment difficult.

Program for Teen Parents
The center offers distinct programs for teen parents who are attending the Buffalo Public Schools; we partner with Project A.C.T., an outreach program administered by the Buffalo Public School District.
Parent Involvement
The YWCA has an open door policy for all of our child care programs and parents are encouraged to stop in any time or volunteer to help with activities. Monthly lesson plans are posted in the centers for parents and regular newsletters are provided. Parent feedback is welcome at all times.

Breastfeeding Friendly Child Care Center
Our center is designated by The US Department of Agriculture Child and Adult Care Food Program (CACFP) as a "Breastfeeding friendly child care center." Information about breastfeeding is available, and mothers are supported if they wish to breastfeed at the center.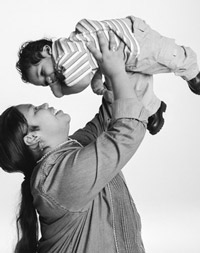 YWCA/School House Commons
1005 Grant Street
Buffalo, NY 14207
Hours: Monday-Friday
7:00 a.m. - 6:00 p.m.
Contact: (716) 447-1494
Map