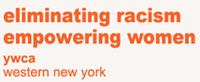 Donation form (PDF)
If you have items to donate, contact:
Tracy Wisner
info@ywca-wny.org
(716) 852-6120 x.116

Donations are tax-deductible.
Make a Donation
The YWCA of WNY welcomes donations to support us in our efforts to empower women, eliminate racism, and support youth in achieving their full potential.

Download donation form (PDF) to donate by mail.
Checks or money orders may be made out to YWCA of WNY and can be mailed to:

YWCA of WNY
1005 Grant Street
Buffalo, NY 14207
Donate Online
The YWCA of WNY also welcomes donations with credit cards through PayPal's secure website. When you click on "donate" you will be directed to a secure server. A PayPal account is not required. Simply enter the amount of your gift and requested information.


In-Kind Donations / Wish List

The YWCA of WNY also welcomes a range of in-kind donations to help with our programs for women and youth. View our wish list.
The YWCA of WNY is a 501(c)(3) not-for-profit organization. Your tax-deductible donation will help us to:
Empower women and families to become self-sufficient
Give support to women trying to rebuild their lives.
Provide high quality programs and care for children.
Provide educational, career, and leadership programs for teens.
Continue in our efforts to eliminate racism.
Donate a Car
The YWCA of WNY is partnering with Vehicles for Charity, Inc. for donations of used cars.
Read FAQs about car donations
YWCA of WNY Car Donation Form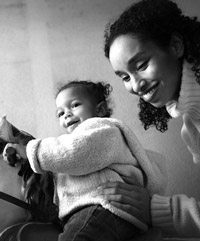 YWCA of WNY
1005 Grant Street
Buffalo, NY 14207